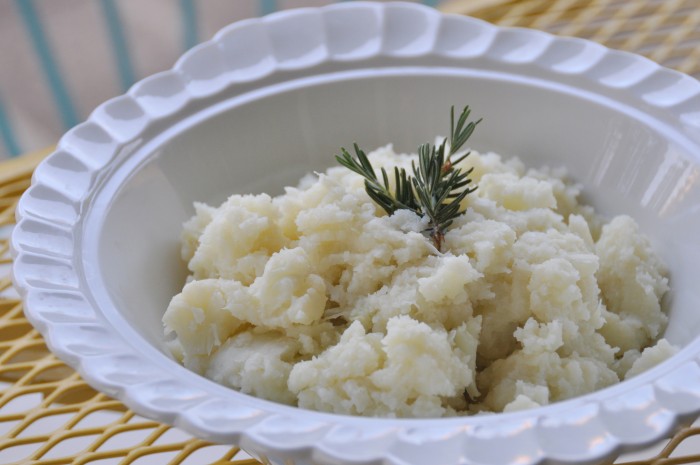 Tools required: Immersion blender or food processor
Serves 4
Ingredients
1 head cauliflower
Instructions
Remove greens from cauliflower head and chop it into quarters. In a large microwave safe bowl, heat on high for 8 minutes or until tender with a fork (you can also steam if microwaves give you the heebie jeebies).
Place half of the cooked pieces into a glass 2 cup measuring cup and blend with immersion blender until you reach mashed potato consistency. Feel free to add some coconut oil if you want a richer consistency.
Remove to serving bowl and repeat with the other half. Keep warm while you make the gravy.