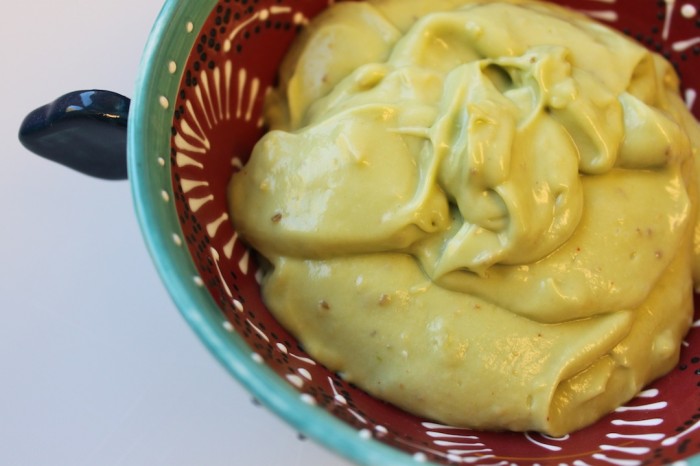 I  got the 21 Day Sugar Detox Cookbook hours ago, and have already dived into some of the recipes! This avocado dip is super easy and really good! We devoured it with chips, but it would be great on a burger or any Mexican dish.
Ingredients:
1 avocado
1/2 cup full-fat coconut milk
1/2 teaspoon ground cumin
1/4 teaspoon sea salt
lime juice to taste
1/8 teaspoon cayenne pepper
Instructions:
Puree all ingredients together in food processor or blender
Enjoy!