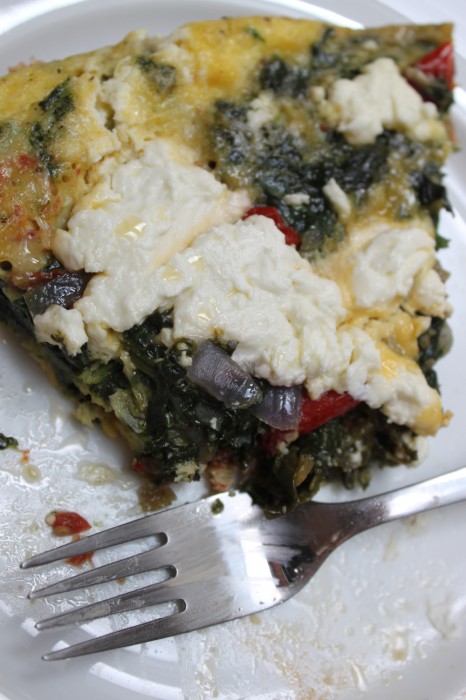 Our newest idea: Mindless Monday! What's deal with that? Well… we'll be the first to admit that some of our recipes are a little time consuming. So we thought we'd highlight some of the easier, quicker, less time-intensive options. This also means that the recipes are open to interpretation. Think of Monday recipes like the Pirate Code "they're more like guidelines."
Saute the spinach and onions in an oven proof pan until spinach is wilted and onions are translucent
Whisk the eggs (8) together with some milk (1/2 cup), salt and pepper
Add sun-dried tomatoes, and chopped up sausage to the spinach in the pan, if you want
Pour the egg mixture over all of it
Pick up the spinach with your spatula to let the egg seep under
Cook on medium until egg is about half way done
Layer on as much goat cheese as you want (or not!) 
Pop into the preheated oven (400F) for about 15 minutes
Done when the egg is cooked through!