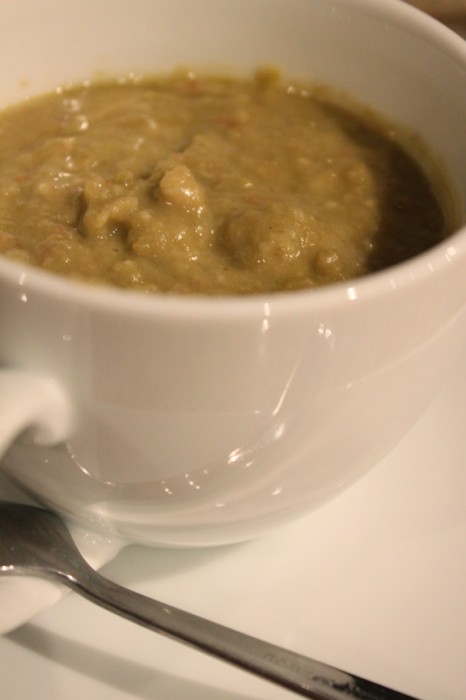 Want to know the (not-so) secret ingredient? Bacon! Seriously… best split pea soup we've ever had!
Ingredients:
1 cup split peas
3 cups water
1 large garlic clove, minced
2 slices bacon
1 stem celery
1 teaspoon salt
1/2 teaspoon celery flakes
1 tablespoon parsley flakes
Instructions:
Soak split peas in water for 7 hours or overnight
Cook split peas a total of 1 hour
Add garlic
Fry the bacon in skillet
Add to peas, reserving fat to saute celery in
Saute celery (in bacon fat) then add to soup
Add seasonings
Puree soup
Enjoy!