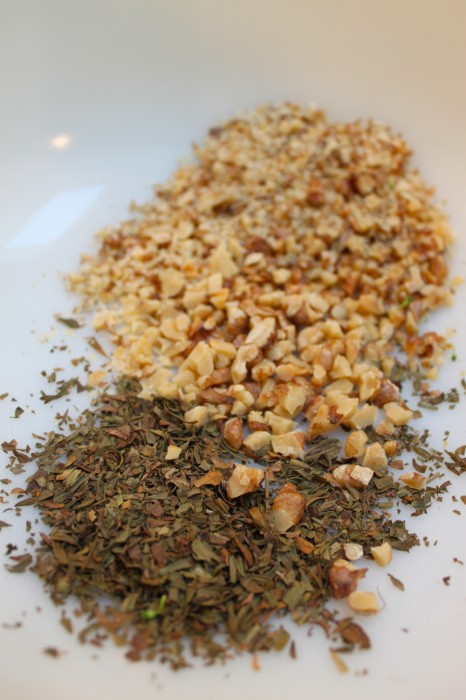 The best walnut oil in the world comes from La Nogalera! That's where we got this recipe!
Ingredients:
2 Tbsp. walnut pieces2 lbs. new potatoes, such as Jersey Royals or Charlotte
1 Tbsp. tarragon or cider vinegar washed or scrubbed
2 tsp. Dijon mustard
1 Tbsp chopped fresh tarragon leaves
4 Tbsp. walnut oil
1 large shallot, finely chopped
1 tsp honey
2 Tbsp chopped cornichons or gherkins (optional)
flaked sea salt and freshly ground black pepper
Instructions:
Toast walnuts on a baking sheeting at about 400°F for a few minutes, until beginning to color slightly.
Place vinegar, mustard, oil, honey, and salt and pepper in a screw-top jar or in the bowl of a small hand blender.
Shake or blend well until creamy.
Add more salt or pepper to taste.
Cook the potatoes in boiling, salted water for about 15-20 minutes until just tender.
Drain well.
When cool enough to handle, cut into halves or quarters.
Place potatoes in a mixing bowl with the tarragon, shallots, cornichons or gherkins, and walnuts and toss with dressing to taste.
Serve just warm or refrigerate and return to room temperature before eating.