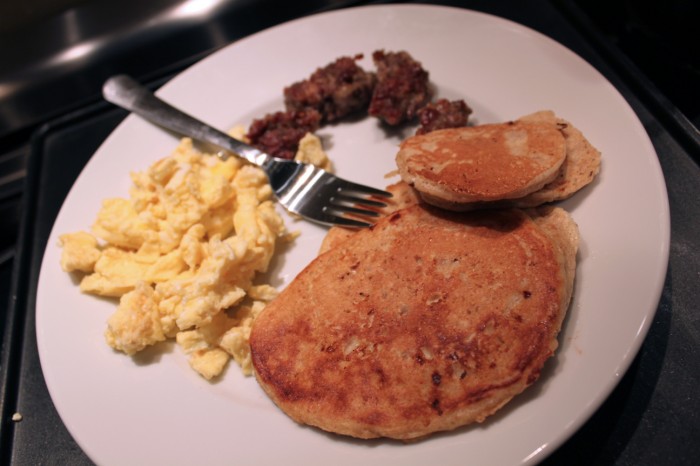 We're loving Martha Stewart's breakfast section! We love cottage cheese, we love pancakes… put them together for a yummy reason to wake up in the morning!
Ingredients:
3 large eggs, separated
1 cups small-curd cottage cheese
1/3 cup all-purpose flour
1 tablespoons sugar
1/2 teaspoon coarse salt
1/2 teaspoon ground cinnamon
1/8 teaspoon cream of tartar (or a dash of lemon juice)
Butter, for cooking
Instructions:
In a medium bowl, combine the egg yolks, cottage cheese, flour, sugar, salt, and cinnamon
In the bowl of an electric mixer fitted with the whisk attachment, beat the egg whites until foamy
Add the cream of tartar (or lemon juice) and beat on medium-high speed until stiff, glossy peaks form
Gently but thoroughly fold in the egg whites
In a large, nonstick skillet, melt 1 tablespoon butter over medium heat
Drop batter, 1/4 cup at a time, into pan
Cook until golden brown and set, 2 to 4 minutes on each side
Serve immediately, with your favorite toppings!