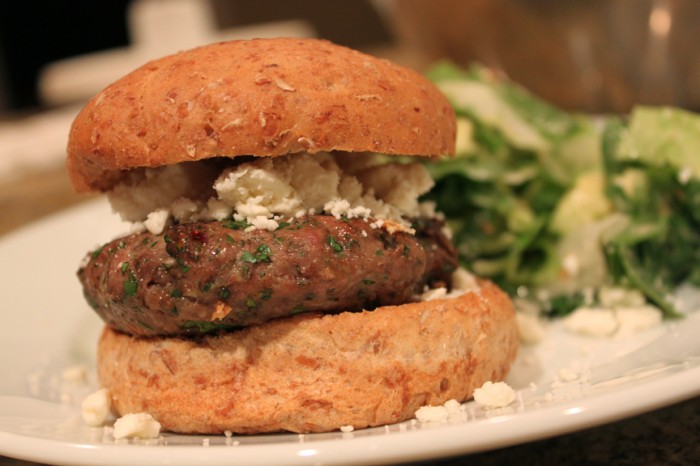 A yummy variation on your standard hamburger. Taken straight from the allrecipes.com site, but we used sprouted buns instead of pita bread.
Ingredients:
1 pound ground lamb
2 tablespoons chopped fresh mint leaves
2 tablespoons chopped fresh cilantro
2 tablespoons chopped fresh oregano
1 tablespoon garlic, chopped
1 teaspoon sherry
1 teaspoon white wine vinegar
1 teaspoon molasses
1 teaspoon ground cumin
1/4 teaspoon ground allspice
1/2 teaspoon red pepper flakes
1/2 teaspoon salt
1/2 teaspoon ground black pepper
4 ounces feta cheese, crumbled
Instructions:
Place the lamb in a bowl; mix in mint, cilantro, oregano, garlic, sherry, vinegar, and molasses
Add cumin, allspice, red pepper flakes, salt, and black pepper, and mix well
Brush grill grate with oil
Grill burgers 5 minutes on each side, or until well done
Serve burgers topped with feta and enjoy!