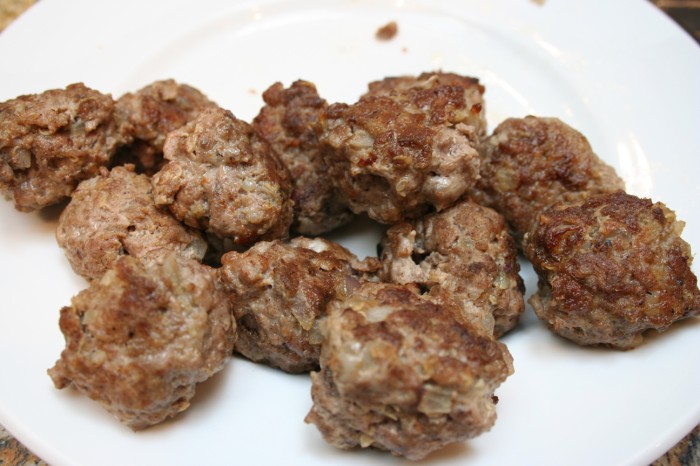 Ingredients:
1 pound ground lamb
1/4 cup finely chopped scallions
1/2 teaspoon ground cinnamon
1 teaspoon ground cumin
1 teaspoon ground allspice
1 teaspoon salt
3 tablespoons quinoa
1 egg
olive oil for frying
Instructions:
Put the ground lamb into a bowl and add the scallions, spices, salt, and quinoa.
Work together with your hands.
Add beaten egg.
Work everything together thoroughly with your hands.
Cover with plastic wrap and leave in the refrigerator for half an hour.
Cover the bottom of your cast iron skillet with olive oil and put on medium heat.
Remove the lamb from refrigerator.
Scoop out small portions with your hands.
Drop into warm skillet.
Fill skillet and then cover with lid for a couple minutes.
Remove lid, roll all meatballs to other side.
Cook until golden brown on all sides.