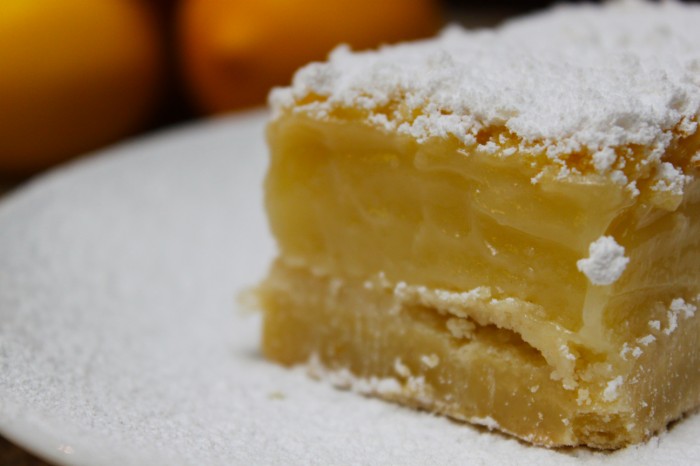 Originally drooled over these on foodporndaily.com and then every so slightly adapted the recipe from kitchenrunway.com to our needs. Which simply means a little more lemon zest & juice!
Crust Ingredients:
1 C of unsalted butter, at room temperature
½ C sugar
2 C flour
1 teaspoon kosher salt
1 tablespoon Meyer lemon zest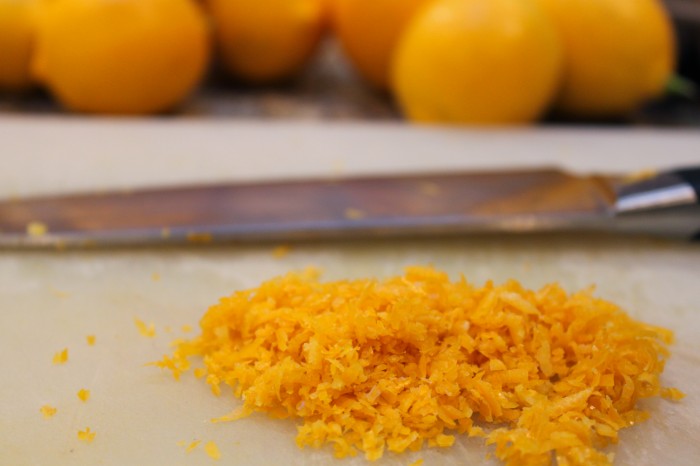 Filling Ingredients:
6 extra large eggs, at room temperature
3 cups sugar
2 tablespoons grated Meyer lemon zest (4 to 6 lemons)
1 cup freshly squeezed Meyer lemon juice
1 cup all-purpose flour
powder sugar for dusting
Instructions:
Preheat oven to 350º F
Cream butter and sugar until light in color in a electric mixer
Add the lemon zest and mix
Combine the flour and salt
Turn the mixer to low and gradually add the flour mixture to the butter mixture
Mix until just combined, do not over mix
Place dough onto a well floured surface and shape into a ball
With floured hands, press the dough into a 9×13 pan
Bake the crust for about 15 to 20 mins, until the crust is just slightly browned
Cool on a wire rack
Whisk eggs, sugar, Meyer lemon zest, Meyer lemon juice and flour until combined
Pour filling over crust and bake for about 30 to 35 mins, until the filling is set
Cool on wire rack as long as you can stand it!
Dust with powder sugar, serve and enjoy!