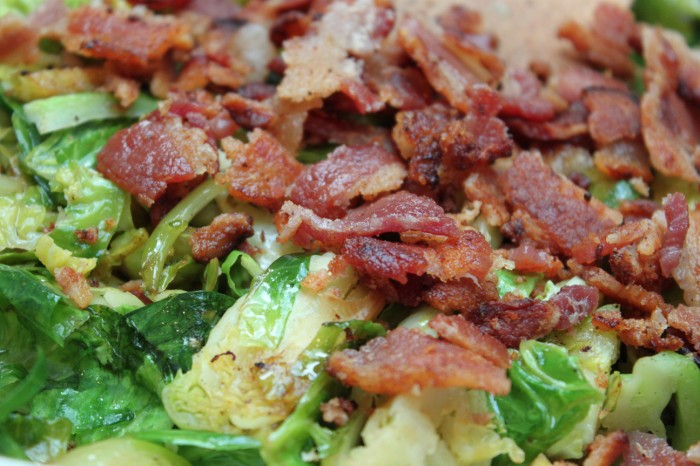 Everything is better with bacon… brussel sprouts are greatly enhanced by bacon and cooking them in bacon grease! Very simple. yet very delicious recipe!
Ingredients:
Bacon
Brussel Sprouts
Instructions:
Cook the bacon, chop the brussel sprouts
Cool and crumble the bacon, cook the brussel sprouts in the bacon grease
Crumble the bacon over the brussel sprouts
Enjoy!