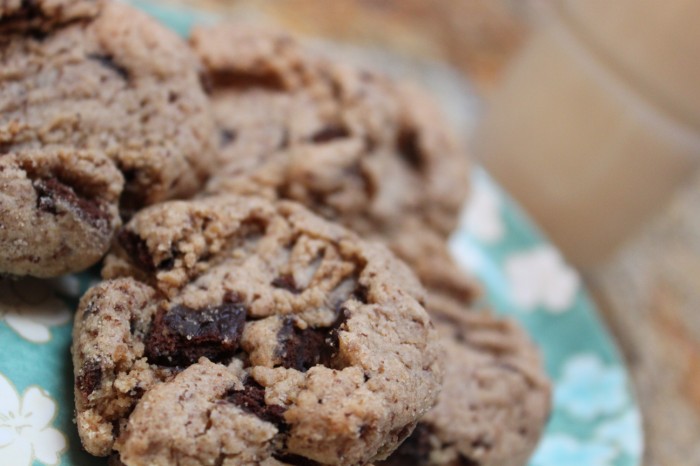 What could be better than a Girl Scout Thin Mint Cookie? A cookie made out of a Girl Scout Thin Mint cookie! It's cookie squared, which means they're super intense so make sure you have some milk in the house!
Ingredients:
1 cup butter
2 cups flour
1 teaspoon baking soda
1 cup granulated sugar
1 cup brown sugar
2.5 cups oatmeal flour (if you don't want to buy it, blend quick oats in blender)
12 oz. chocolate chips
1/2 teaspoon salt
2 eggs
1 teaspoon baking powder
2 teaspoon vanilla
1/2 box Girl Scout Thin Mint cookies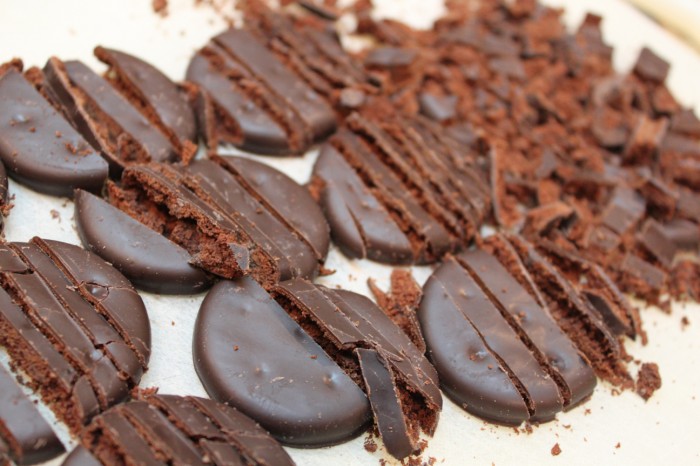 Instructions:
Chop the Girl Scout Thin Mint cookies into chocolate chip sized chunks
Cream together the butter and both sugars
Add eggs and vanilla
Mix together with flour, oatmeal, salt, baking powder, and baking soda
Add chopped up Thin Mints
Roll into balls and place two inches apart on a cookie sheet
Bake for 10 minutes at 375 degrees
Enjoy with milk!